Why you will regret putting your creative works on Instagram, Linkedin, Facebook, etc
Published 2019-08-15 on Anjan's Homepage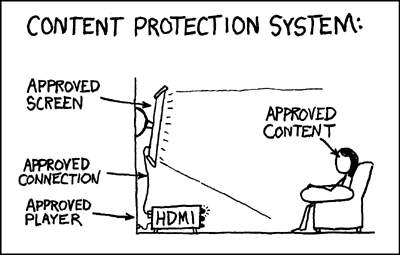 License: Attribution-NonCommercial 2.5 Generic (CC BY-NC 2.5)
I often have friends recommend me their art pages or creative works that solely exist on the corporate social media websites:
instagram
medium
facebook
tumblr
wix
If you care about discoverability and long term viability of your online presence, creating your own website is better in every way.
The common criticism against creating your own website is that it's a lot of work for something that these corporate platforms provide for free. Creating your own website is like buying a house, using corporate social media is like renting. Like house ownership gives you autonomy in your life, owning your own webspace gives you creative freedom.
Have a comment on one of my posts? Start a discussion in my public inbox by sending an email to ~anjan/public-inbox@lists.sr.ht [mailing list etiquette]
Articles from blogs I follow around the net
These articles/blogs do not represent my own opinions or views.

Todo.txt More: Efficiently managing your todo list and your time Introduction I tend to get fairly enthusiastic when it comes to lists, even more so when there's a chance to optimise my productivity. The end of the year is a time for looking backward an…

via

Proycon's website

December 31, 2022

In their December update, Pine64 announced the PineTab2, which is the successor to their PineTab from 2018. As a major change, the PineTab2 upgrades the slow A53-based A64 SoC with an A55-based Rockchip RK3566, the same chip that was used for the Quartz64…

via

TuxPhones - Linux phones, tablets and portable devices

December 19, 2022

Over the last nine years I have written 300,000 words for this blog on the topics which are important to me. I am not certain that I have much left to say. I can keep revisiting these topics for years, each time adding a couple more years of wisdom and impro…

via

Drew DeVault's blog

December 1, 2022

Generated by openring